Michaela Tabb & World Snooker reach 'confidential accommodation'
Last updated on .From the section Snooker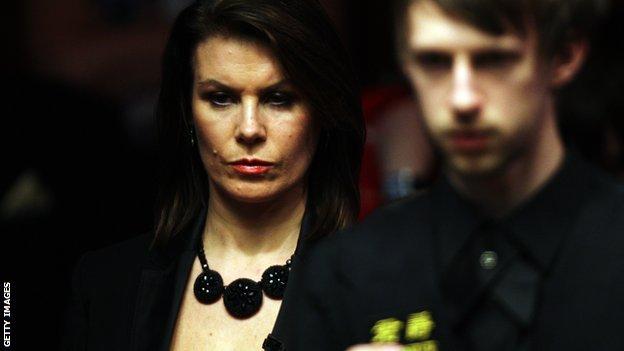 Former referee Michaela Tabb has reached an agreement with World Snooker after sex discrimination claims she made against the game's governing body.
Tabb, who pursued the case in her married name of McInnes, also claimed unfair dismissal and breach of contract after leaving the circuit in March.
World Snooker, which denied the claims, said the parties had "come to a confidential accommodation" after an employment tribunal in Bristol.
Tabb, 47, refereed two world finals.
Her representatives chose to make no further comment.
Having been fast-tracked by World Snooker - the commercial arm of governing body the World Professional Billiards and Snooker Association - Tabb became the first woman to referee in a ranking tournament at the 2002 Welsh Open.