UK Championship: Mark Selby too good for me, says Joe O'Connor
By Owen Phillips
BBC Sport at the Barbican Centre, York
Last updated on .From the section Snooker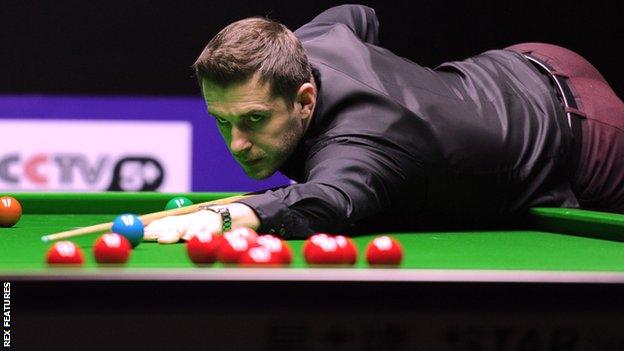 Amateur Joe O'Connor admitted world number one Mark Selby was "too good" for him after losing 6-0 in the first round of the UK Championship.
O'Connor, 20, the 127th seed, barely had a chance early on against the 2012 champion and then struggled to take advantage of his limited opportunities.
"Mark played well at the start and I didn't really get a shot," O'Connor told BBC Sport.
"He was too good for me. I would liked to have won a couple of frames."
He continued "I had a couple of chances but seeing the way he closes out frames is a good experience.
"I thought I handled the game alright. I missed a couple of easy chances but on the whole I was quite happy with my performance."
Fellow Leicester-based player Selby felt he had plenty of room for improvement for his second-round meeting with Oliver Lines on Sunday.
"I started up well and put him under pressure from the off as I knew he would be nervous," he said.
"It got a bit scrappy, but I got the job done. If you win pretty, then great but if you win and it's horrible then it doesn't matter."