Ronnie O'Sullivan knocked out of German Masters, Tom Ford makes 147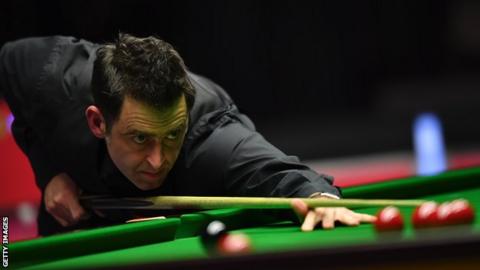 Ronnie O'Sullivan was knocked out in the first round of the German Masters by Mark King, while world number 37 Tom Ford made a maximum 147 break in his victory over Peter Ebdon.
O'Sullivan, who won a record seventh Masters title in January, lost four frames in a row to lose 5-4 to King.
Ford hit his third competitive 147 - and the 10th on the tour this season - in frame two of a 5-2 win over Ebdon.
Jimmy White is also out of the event in Berlin, losing 5-4 to Robin Hull.