John Higgins: Question & answer session with four-time world champion
Last updated on .From the section Snooker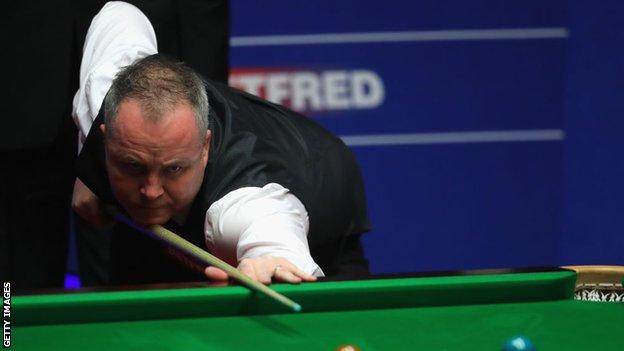 John Higgins was a guest on BBC Radio Scotland Sportsound on Sunday and host Geoff Webster took the opportunity to quiz the four-times world snooker champion on a number of subjects.
"It's always easy to say the World Championship but there used to be a tournament, the Goffs Irish Masters, where it used to be the top players. You went over to Ireland and basically it was like a week's holiday. That was great, you were always looked after really well."
Toughest opponent?
"I'll say Peter Ebdon. I know people will say Mark Selby, Ronnie O'Sullivan but I always found Peter such a tough competitor to play against and he played a different brand of snooker compared to everyone else."
Best player to have played the game?
"It's a tough one, isn't it? Everybody always says it's between [Stephen] Hendry and O'Sullivan. Steve Davis as well in the '80s. But I would have to say Ronnie O'Sullivan."
Most embarrassing moment at a snooker tournament?
"Oh man, there's a few of those. It would have to be the time when I was a youngster, I went down to watch Stephen Hendry play at the World Championship. I used to practise a bit with Stephen. He poured all sorts of sugar and tea bags and everything in my bed so I couldn't go to sleep that night.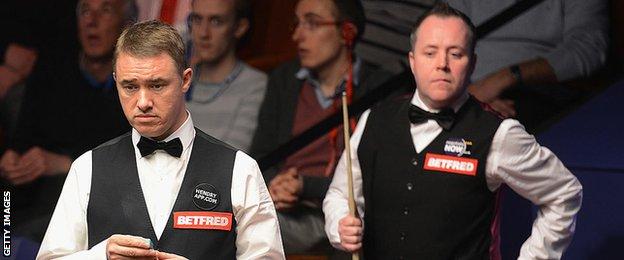 "I said to his road manager, 'can you give me his key because I want to go in and do the same to his room - what he's done to my room'. I should've known he wasn't going to give me Stephen Hendry's room but I was obviously young and wet behind the ears. I went in and I just absolutely caked his bed and it was terrible, and then later on I found out it was my manager, Ian Doyle, at the time. I was with him for about a year. He came in from a meal. I got the biggest tongue lashing ever."
Childhood idol/hero?
"Snooker - it was Steve Davis, and also [former Celtic and Scotland midfielder] Paul McStay."
Childhood crush?
"Pamela Anderson. That's an easy one."
Favourite TV show
"Modern Family."
Music, if you're on the road, who do you listen to?
"Paulo Nutini, I like listening to him. Chaka Khan. George Benson as well."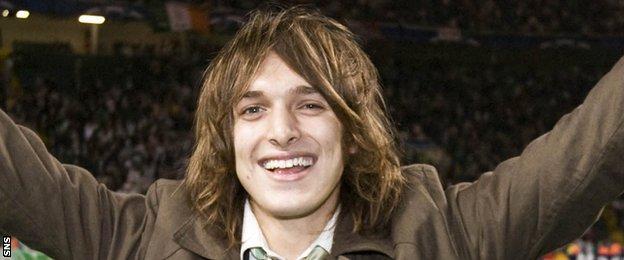 Favourite film?
"It's the old favourite, The Godfather."
What do you like when it comes to food?
"Seafood - that's the best. Anything seafood, that does me."
Next thing for you is China?
"Yes, it's the World Team Cup. Me and young Anthony McGill are going over to represent Scotland. It'd be a great, great moment to win the tournament for Scotland. We're obviously up against tough teams - Wales, England, China. It's a round-robin - four groups of six teams and then the top two teams go through to the quarter-finals, then it's a straight knock-out."