Joe Perry gets three-month suspended ban over betting rule breaches
Last updated on .From the section Snooker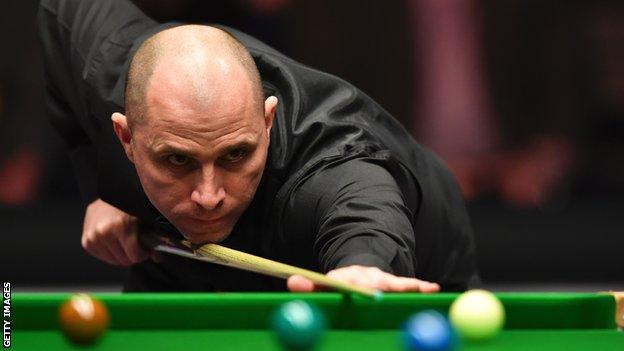 Joe Perry has been given a three-month ban - suspended until May 2018 - for breaching rules on betting on matches.
Perry, 42, admitted placing 193 bets between September 2009 and June 2013 worth £2,806.49, making a profit of £832.09.
None of the bets involved his own matches, but he did bet on matches in tournaments in which he was competing.
Snooker's world governing body said there was "no suggestion Perry was engaged in any corrupt activity".
The World Professional Billiards and Snooker Association (WPBSA) also fined him £2,500.
The WPBSA said that when giving evidence, Perry said he had placed the bets "purely out of boredom or distraction".
His ban is suspended until the end of next year's World Championship, "provided there are no other subsequently proven breaches", the WPBSA said.
Sign up to My Sport to follow snooker news and reports on the BBC app.