Mark Williams: World snooker champion was treated in hospital with chest pains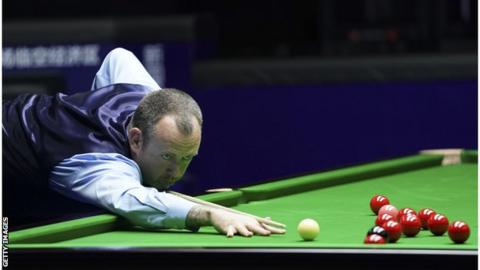 Reigning champion Mark Williams is fit to resume his second-round World Championship match after being taken to hospital with chest pains.
The 44-year-old Welshman went to Northern General Hospital after his opening session against David Gilbert.
He returned to the Crucible on Saturday morning to continue the match, which he is trailing 5-3.
The three-time world champion tweeted on Friday evening: "A&E. Couldn't stick the chest pains no more."
He added: "Lucky there wasn't any more frames to play."
After the session against England's Gilbert finished he felt unwell and was advised by a doctor at the venue to go to hospital.
The world number three posted a further update on Twitter, saying that "doctors are confident it's not anything to do with my heart".