Plymouth Devils sign American rider Ryan Fisher
Last updated on .From the section Speedway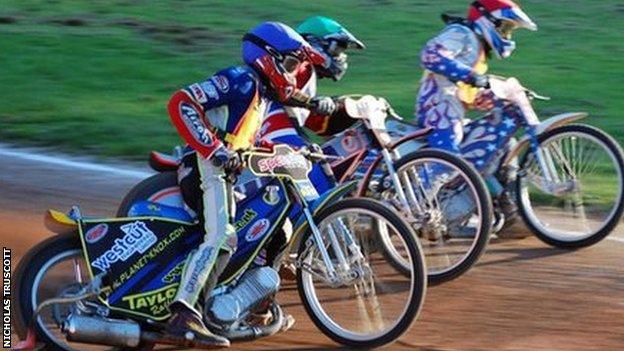 Plymouth Devils have bolstered their squad with the signing of American rider Ryan Fisher.
Fisher rode for Edinburgh for three seasons in the Premier League and for Coventry in the Elite League last year.
"It will mean that we have a very strong top end with Fisher joining Ben Barker and new signing Steve Boxall," said promoter Mike Bowden.
"I believe, he will be a far greater asset to Plymouth than Ricky Ashworth would have been," added Bowden, who was upset by Ashworth's decision to ride for Berwick after apparently agreeing a deal with the Devils.
"We agreed every bit of the contract that he [Ashworth] asked for. It was over and above the recommended BSPA guidelines and the contract had been with him for over a month.
"But he failed to return it and then rang me on Sunday to say that he could not ride for us because of personal problems and he was considering his future in the sport."