Speedway: Premier League fixtures released
Last updated on .From the section Speedway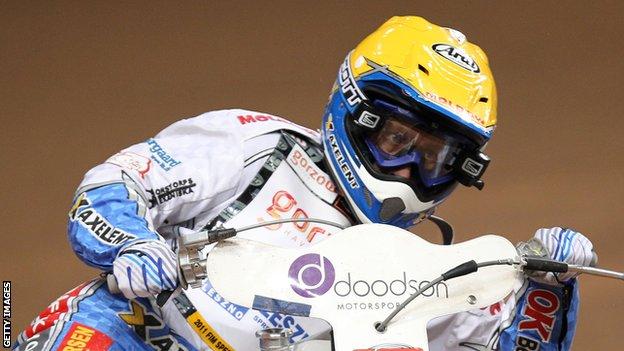 Glasgow Tigers will open their Speedway Premier League title defence with a visit of Leicester Lions on 6 May.
The bulk of the league schedule does not kick in until May, with a revamped League Cup competition taking centre stage in March and April.
But Rye House Rockets will open the league campaign on 24 March when Sheffield Tigers travel to Hoddesdon.
The division's top six will compete in the championship play-offs, while the bottom six will fight for survival.
It is a shift from last season's more complex system, which involved teams splitting into groups after 26 meetings.
In the new format clubs will ride 26 league matches, with the divisions top six and bottom six splitting off into end-of-season play-offs.
The League Cup replaces the now defunct Premier Trophy, with Ipswich Witches and Rye House starting proceedings at Foxhall on 15 March. This will be the first competitive speedway meeting in 2012.
The Knock-out Cup remains in place and gets underway in May.
2012 Premier League teams
Berwick, Edinburgh, Glasgow, Ipswich, Leicester, Newcastle, Newport, Plymouth, Redcar, Rye House, Scunthorpe, Sheffield, Somerset, Workington
For a full list of fixtures visit the British Speedway Promoters' Association website.