Speedway: East Anglia clubs start up youth league
Last updated on .From the section Speedway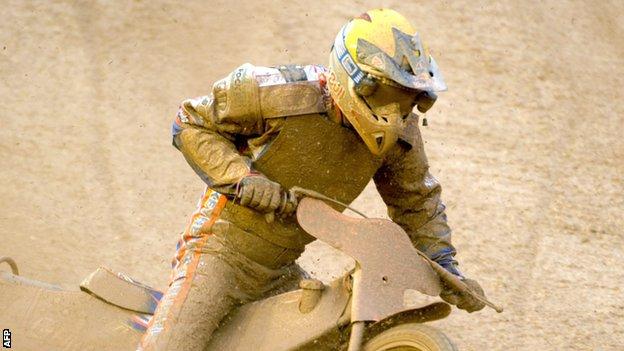 Speedway teams in the East of England have agreed to resurrect the defunct Anglia Junior League in a bid to improve youth production.
Ipswich Witches, Peterborough Panthers, King's Lynn Stars, Lakeside Hammers, Rye House Rockets and Mildenhall Tigers will enter youth teams into the league.
The competition initially ran between 1978 and 1985.
Clubs will face each other twice a season, tracking four riders in six-heat in meetings.
"The Anglian League provided a rich vein of talent in days gone by and we hope to do the same again," said British Speedway Promoters' Association vice chairman Jon Cook.
"It's tough for riders to break into league racing and this venture will fill the gap between training and National League and give riders a competitive environment in which to develop.
"Leagues of this kind already operate in the Midlands and Northern sectors and it's the aim of the BSPA to increase activities of this kind as we work towards an organised programme to take young Brits from their first tentative laps right the way through to the national team."