Plymouth Devils sign Australian Cory Gathercole
By Mike Tamblin
at St Boniface Arena
Last updated on .From the section Speedway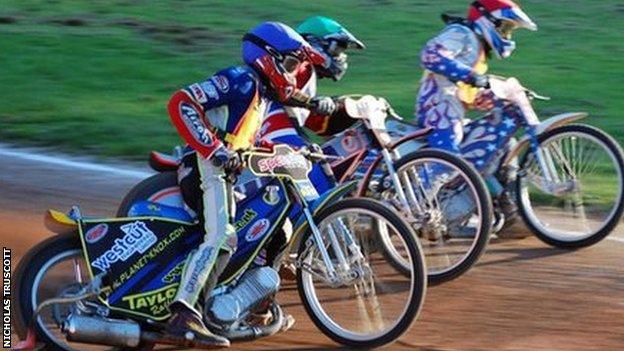 Plymouth Devils have made a last-gasp change to their 2012 line-up with the capture of reigning South Australian champion Cory Gathercole.
Gathercole has enjoyed spells with Isle of Wight, Swindon and Somerset since arriving in the UK in 2007.
The 25-year-old had initially been left without a club after the closure of Newport last month.
He replaces Steve Boxall after he failed to show at Plymouth's official practice session over the weekend.
Gathercole will be in the Plymouth team for their opening match against Rye House on Friday.
The Devils re-jigged 2012 line-up now consists of Ben Barker, James Cockle, Cory Gathercole, James Holder, Ryan Fisher, Gino Franchetti and Nicki Glanz.