New-look Poole Pirates win 2012 Elite Shield
Last updated on .From the section Speedway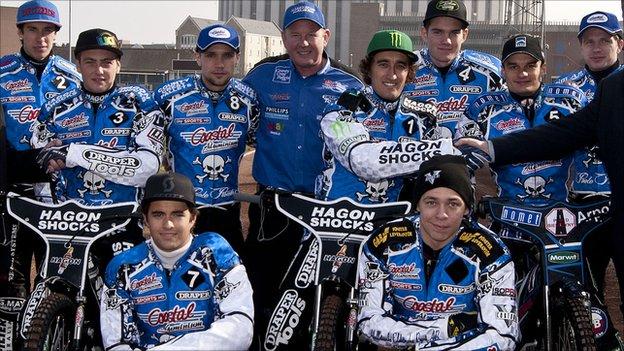 Poole Pirates lifted the first team silverware of the season with a 58-34 Elite Shield win over Wolverhampton.
The Pirates had already won the first leg at Monmore Green by two points and followed up with a solid performance at Wimborne Road on Wednesday.
Skipper Chris Holder said: "There are only three of us left from last season but the new guys have slotted in quite comfortably as we saw tonight.
"It was a good all-round performance that won us the match."
Highlights for the Pirates included Adrian Miedzinski picking up a great win over Wolverhampton star Freddie Lindgren.
The Dorset team begin the defence of their Elite League title with a double-header against Coventry on 6 April.