Plymouth Devils beaten twice by Somerset Rebels
Last updated on .From the section Speedway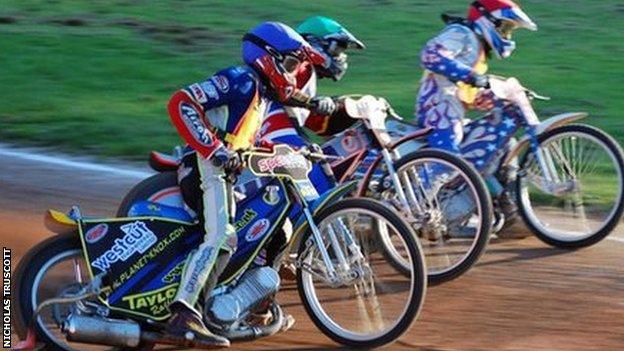 Plymouth Devils began their Premier League campaign with two defeats to nearest rivals Somerset Rebels.
The Devils were beaten 52-44 on Friday night, before going down 47-43 at St Boniface Arena on Saturday.
Plymouth suffered three exclusions in their final four heats in the second match and were four down going into the last-heat decider, which they lost 5-1.
"We have to congratulate Somerset on winning the match," said Plymouth promoter Mike Bowden.
"But we had several controversial refereeing decisions go against us.
"We also missed out on crucial points when Nicki Glanz snapped a chain in heat seven, while he and Cory Gathercole were on a 5-1 against Sam Masters and James Wright."