Plymouth Devils lose 59-36 at Redcar Bears
By Mike Tamblin
at St Boniface Arena
Last updated on .From the section Speedway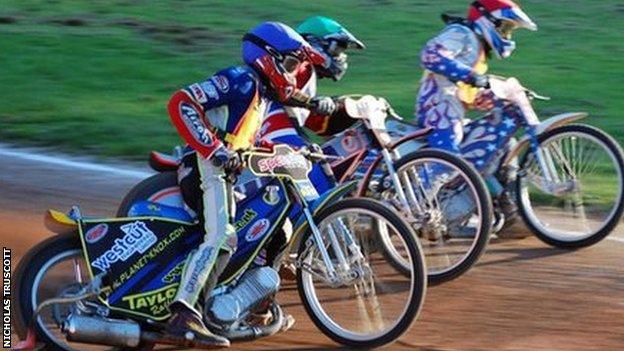 Plymouth Devils are still without an away league point this season after a 59-36 defeat by Redcar Bears.
Ryan Fisher and Ben Barker (both 11) were joint-top scorers for Plymouth but a lack of firepower through the rest of the side ultimately cost the visitors.
Devils produced just four race winners and struggled to contain a Redcar side led by the unbeaten Aaron Summers.
Plymouth trailed 8-4 after two heats and never got back despite Fisher and Barker taking tactical rides.
The defeat means the Devils drop to 10th in the Premier League with eight points as they prepare to take on Ipswich at St Boniface Arena on Friday.
Unlike their home form Plymouth have won their last three away matches.