Plymouth Devils match with Glasgow postponed due to rain
Last updated on .From the section Speedway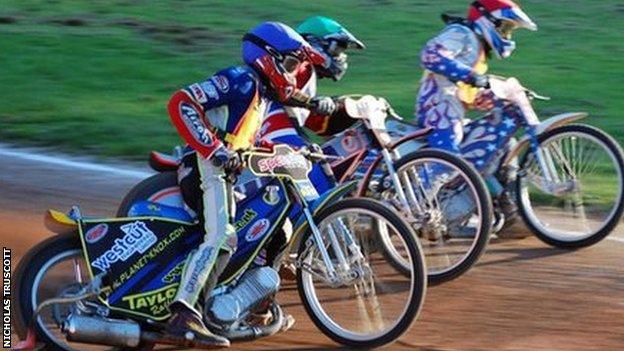 Plymouth Devils have been forced to call off their Premier League encounter with Glasgow at St Boniface Arena after heavy rain waterlogged their track.
"The track is under water at the moment and there is a forecast of more heavy rain throughout the rest of Thursday," said promoter Mike Bowden.
A new date for the meeting is yet to be announced by the club.
"I had to make a decision sooner rather than later," Bowden added.
"Glasgow are due to race at Leicester on Saturday, so they had hotel bookings to consider and they were also planning to run a coach for their supporters."
Plymouth are still looking for a new date for their postponed league match against Newcastle.
But they have re-arranged two of their outstanding away matches - they will visit Workington on Saturday, 8 September and the following day.