Ipswich Witches rider Taylor Poole keen to erase crash effects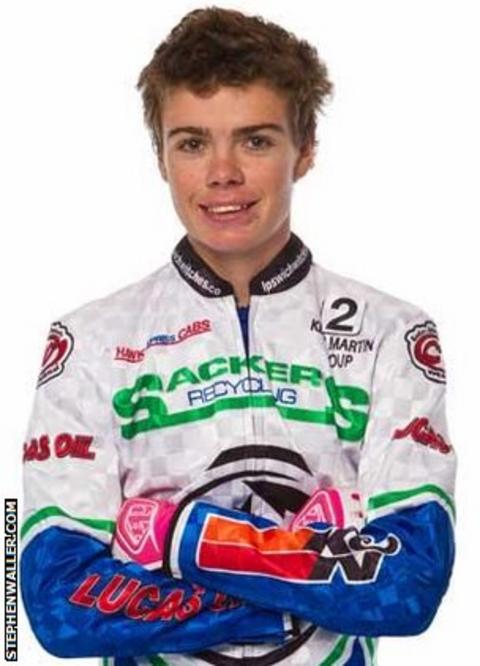 Ipswich Witches number one Taylor Poole has yet to erase the mental after-effects of a crash which left him with a severely broken arm.
The 20-year-old Australian suffered the injury against Rye House in March.
And although he has been back in action for several weeks, he told BBC Radio Suffolk: "It's just my mind that's holding me back.
"It's given me the instinct, when someone's next to me, to give them room and I've got to stop doing that."
After two blank meetings, Poole contributed 6+1 as the Witches beat Rye House 44-34 on Thursday and he was relieved to be back in the points.
"That's the first zeros I've ever got. I was absolutely devastated the first night and then when it happened again, I nearly cried," he said.
Poole insisted his problems were not a result of returning to competing too quickly following his injury.
"The past few meetings, I've been really struggling to get around the first corner," he admitted.
"(But) I think the longer I stayed out, the worse it would have got because there's no training you can do to replicate racing."