Eastbourne Eagles number one Joonas Kylmakorpi departs
Last updated on .From the section Speedway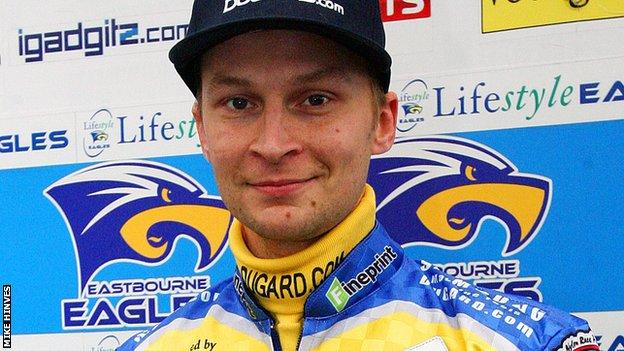 Eastbourne Eagles will have to find a new number one rider for 2013 after Joonas Kylmakorpi announced he will not ride in the Elite League next year.
The 32-year-old Finn, who first raced for Eastbourne in 2001, has won the world long track championship in each of the last three years.
Team manager Trevor Geer said: "Joonas gave us plenty of notice of his plans for next year.
"That means we are able to carefully consider the options available to us."
He added: "Joonas is one of the most spectacular riders in speedway and we will miss him setting Arlington alight with his distinctive style.
"We wish Joonas the very best in 2013 and hope he can repeat his success in the long track series."