Leicester Lions sign Kevin Doolan and Adam Roynon
Last updated on .From the section Speedway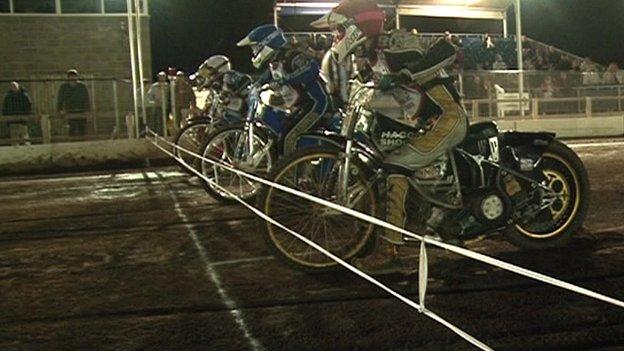 Leicester Lions have signed Kevin Doolan and Adam Roynon to complete their rider line-up for the 2013 Premier League season.
Doolan joins from Redcar, where his presence helped transform the Bears into one of the in-form teams over the final weeks of last season.
Roynon has been a regular with Coventry and made a big impression at Workington in 2012.
Kauko Nieminen will once again captain the Lions.
He will be joined by Lasse Bjerre, Jan Graversen, Simon Nielsen and Lewis Blackbird.