Birmingham Brummies: Nicolas Covatti agrees new deal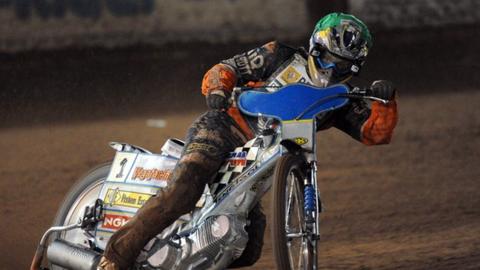 Italian Nicolas Covatti has agreed to ride for Birmingham Brummies for the 2013 season.
The 24-year-old joined the Brummies in August, and impressed during the latter stages of last season.
And Argentine-born Covatti will return to Perry Barr for the new season in March, after extending his stay.
"He's keen to learn, we want him at Birmingham and, most importantly, he wants to ride for the Brummies," joint-team manager Phil Morris said.
"In some ways it was a gamble bringing him over this year but thankfully the gamble paid off handsomely for the club.
"We hope Nicolas will be a key part of the Brummies team for a long time to come."