Niels-Kristian Iversen wants speedway asset system fixed
Last updated on .From the section Speedway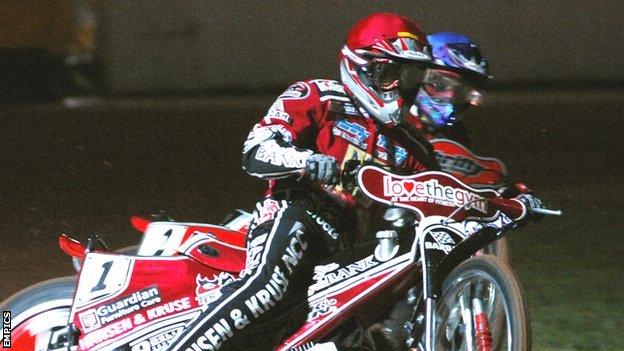 King's Lynn Stars number one Niels-Kristian Iversen has called for a change to speedway's asset system.
The 30-year-old has been cleared by the sport's governing body to join the Stars on loan, despite protestations by parent club Peterborough Panthers.
"At the end of the day everybody rides where they want to ride," he told BBC Radio Norfolk.
"It's down to the regulations and I think they will have to look into it in the future."
Iversen has spent the last two seasons on loan at the Norfolk Arena, but the Panthers were refusing to allow the Dane a third spell because of what they perceived as an illegal approach from their Elite League rivals.
But the British Speedway Promoters' Association have enabled Iversen to make the temporary move, a decision the Panthers launched a failed appeal against.
"It shouldn't be that much of a problem," said Iversen. "It's like a storm in a glass of water. It creates so many problems.
"It's good to have everything under control. It's been taking some time with the problems with Peterborough.
"It's always annoying when things have to drag out like that but it's nice to have it done."