Plymouth Devils out of League Cup after defeat at Ipswich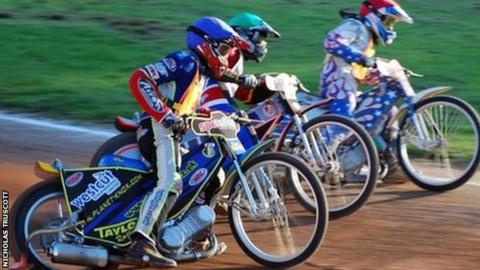 Plymouth Devils had their faint hopes of League Cup progress ended by a 63-32 defeat at Ipswich Witches.
It was Plymouth's sixth consecutive loss in all competitions and their heaviest of the season so far.
Without number one Ty Proctor because of injury, they called up former rider Ricky Wells to help them out, but his 12 points could not prevent the defeat.
The Devils have not won on the road for almost two years - their last victory coming at Leicester on 4 June 2011.
Plymouth went behind after the very first race and never managed to get back on terms with the Witches.
In difficult conditions, the Devils failed to get to grips with the Foxall track and recorded just two heat advantages in the entire match.
They will now look to get back to winning ways this weekend with a trip to Rye House and back-to-back meetings with Leicester.