Plymouth Devils captain Corey Gathercole to miss rest of season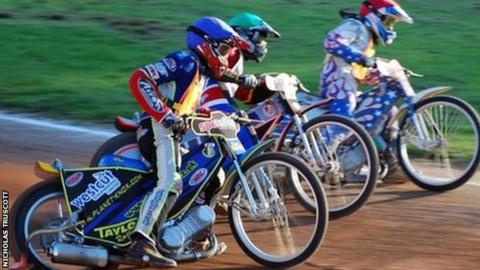 Plymouth Devils captain Cory Gathercole will miss the rest of the season with the knee and shoulder injuries he sustained against Rye House in July.
Gathercole took the decision after a scan revealed the extent of the injury.
"I've torn a few ligaments and there's a small fracture. The injury should heal itself without surgery but it will take some time," he said.
"I don't like having to let the team down but I would probably let them down even more if I tried to carry on."
Meanwhile, the Raiders have signed former rider Hynek Stichauer as a replacement for reserve Simon Nielsen, who has been suffering from a shoulder injury.
Stichauer, a 26-year-old from the Czech Republic, made nine appearances for the Devils in 2011 and achieved an average of 4.70.
He comes into the squad on a current 5.30 average, which means he takes over from Todd Kurtz in the top five with the young Australian dropping to reserve.
Stichauer will partner recent Danish signing Rasmus Jensen in Friday's Premier League match at Somerset.