Leicester Lions: Hougaard joins Doyle and Korneliussen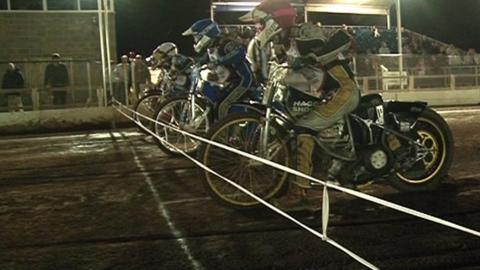 Leicester Lions have made former Denmark Under-21 champion Patrick Hougaard their third new acquisition in the space of four days.
The Elite League newcomers have already signed Australian Jason Doyle, 28, from Swindon and Mads Korneliussen, 30.
And owner David Hemsley said he was thrilled with signing Hougaard, 24.
"Patrick is a super signing. He's appeared for us before and will be a major force in the Elite League," Hemsley told BBC Radio Leicester.
"Mads is a renowned, quality Elite League rider and he will form part of the main engine room of our team. He is capable of being a heat rider and we think our track will suit his style of racing.
"I will imagine Jason will be pretty much spearheading the team along with our number one rider, who we are yet to confirm.
"It was a really easy conversation to have with Jason. On his trips to Leicester he really enjoyed riding around our circuit. It's a great signing."