Plymouth Devils future in doubt as attendances fall
Last updated on .From the section Speedway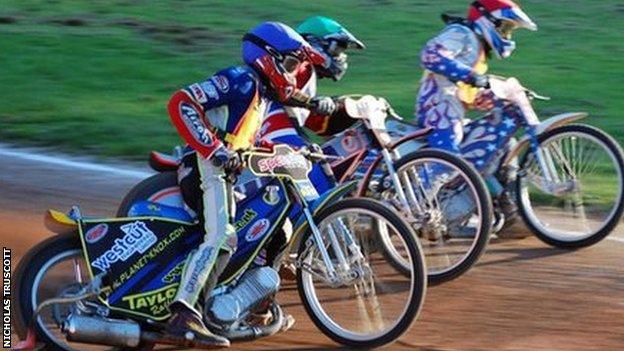 Plymouth Devils co-promoter David Short says the speedway Premier League club's future is in doubt unless attendances at St Boniface Arena rise.
Speedway returned to Plymouth in 2006 after a 36-year break.
The club initially drew crowds in the thousands, but that number has dropped to around 500 in the last year.
"The promoters of Plymouth Speedway are gravely concerned regarding the level of attendances at St Boniface Arena," Short said.
"None of the promoters want to pull the plug on Plymouth but we cannot pretend to our loyal supporters that we can sustain the level of crowds we have had so far this year.
"If we are to stage Premier League racing next year we need a very substantial increase in average attendances and we further need a large increase, immediately, if we are to survive at all."
A consortium from previous promoter Mike Bowden and this season.