Speedway: Birmingham and Cradley to race in 2015
By Mike Taylor
BBC WM 95.6 Sport
Last updated on .From the section Speedway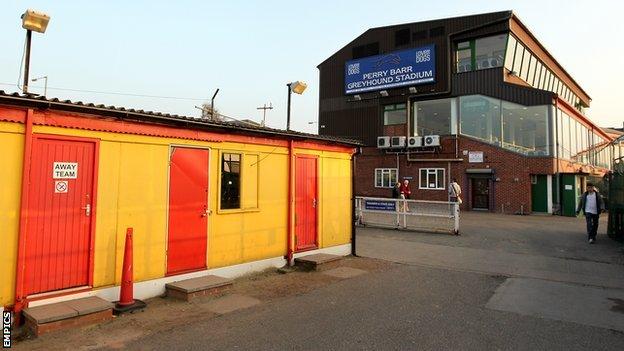 Birmingham Brummies and Cradley Heathens have confirmed they will both enter the National League next season after doubts over their futures.
It had seemed issues over home venues would mean that neither club would be able to race in 2015, but both will be entered in speedway's third tier.
The teams will race their home meetings at Perry Barr in Birmingham on alternate Wednesdays.
Cradley are National League champions, but are without their own track.
They have been racing at Monmore Green in Wolverhampton, but were told last month that they would be unable to continue there next year.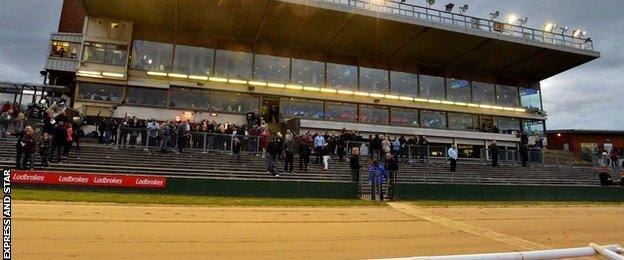 The Brummies returned to action in 2007 after a hiatus of more than 20 years, and spent several seasons in the top flight Elite League until the club folded in July.
Tony Mole, the promoter who re-started the club seven years ago before selling it on, had unsuccessfully attempted to raise backing to enter the team in either of the top two divisions next season.
Mole said: "This is very much the first stage in a rebuilding process and if the team is a success and we get the necessary support from fans then I will be looking to take the club up into a higher level."
Heathens chairman Nigel Pearson said: "This is wonderful news for both sets of supporters and, from a Cradley point of view, it's a big relief to get this sorted.
"It will mean we will need every single Heathens fan to come along to Perry Barr and support us to ensure the club survives.
"The one unfortunate side of the situation is that there is no way we could enter the Premier League as planning permission for Perry Barr is strict at one speedway event per week. There would be no room for both Birmingham and ourselves if we were in the Premier with many more fixtures.
"With our club it is always a year-by-year situation until such a time as we are successful in securing our own venue, which is ongoing on a private and confidential basis."