Darcy Ward: Poole Pirates unable to fit in rider for now, says manager
Last updated on .From the section Speedway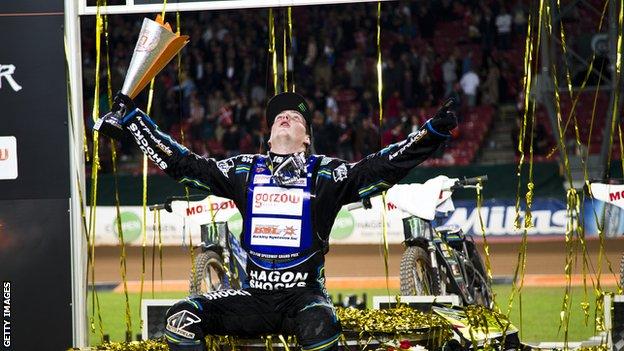 Poole Pirates team manager Neil Middleditch has said he will find it hard to fit banned rider Darcy Ward back into the team.
The Dorset speedway side are second in the Elite League heading into their meeting with King's Lynn.
Ward is unavailable until 28 June after failing a breathalyser test in August.
"I honestly don't think we'll be able to fit him in at this moment because it would be very tough to drop any of the boys," Middleditch told BBC Solent.
"It's all a bit up in the air."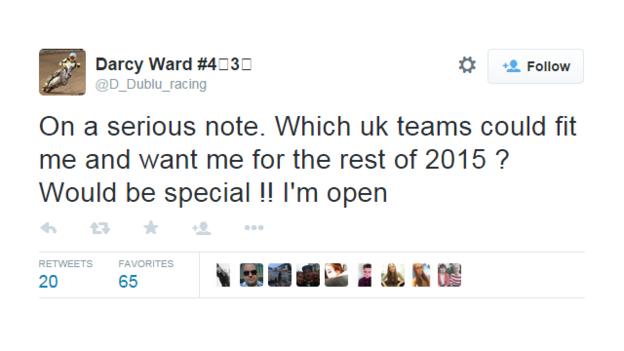 The Pirates won the 2014 Elite League without the 23-year-old Australian and have been forced to compete without him once again.
"He obviously has Swedish and Polish teams who can fit him in but, as many people know, it's a number crunching thing for us in British speedway," added Middleditch.
"We'd have to drop a couple (of riders, to fit Ward in) and I think that would be to the detriment of the team."