Cradley Heathens: Nigel Pearson hopes to find new management
Last updated on .From the section Speedway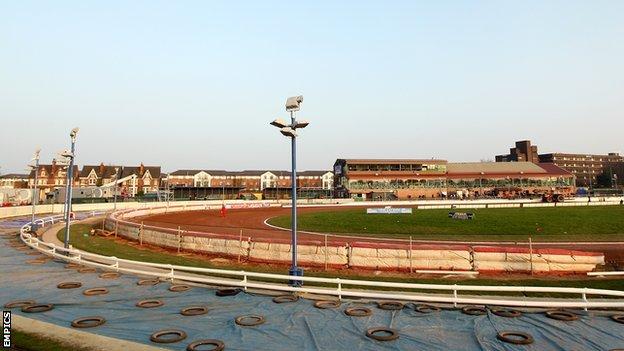 Cradley Heathens chairman Nigel Pearson is predicting a 'positive' outcome to the Midlands speedway outfit's hopes of finding new management.
There were fears they might close down just five years after being reformed.
But they may now turn to a newly-formed Heathens Speedway Supporters Trust.
Heathens stymied in search for new home
Heathens, who share Perry Barr dog track as co-tenants with fellow National League side Birmingham, have lost out on a piece of land they had eyed up as a potential new home. The site, close to Merry Hill shopping centre, has been reserved by Dudley Metropolitan Council for another project.
The current management team of chairman Pearson, club partner Gary Patchett and promoter Chris Van Straaten had been unable to commit to next season. But they now see a way forward after a 'positive' meeting with the Supporters Trust as to the way the club could be run.
"The Trust once again underlined their support, not only for the work we have done over the last six seasons, but also to try and enable the club to continue racing next year with new people running it," said Pearson.
"Our meeting once again underlined the passion there is for this great club. We can only repeat our message that we are not looking to close the club down, far from it. We want someone else to take it into 2016.
"At this stage we cannot offer any guarantees on that. We have until the end of November to try and get everything in place. But we were very encouraged by the positive nature of our meeting."