Leicester Lions' future secured after British Speedway Promoters' Association step in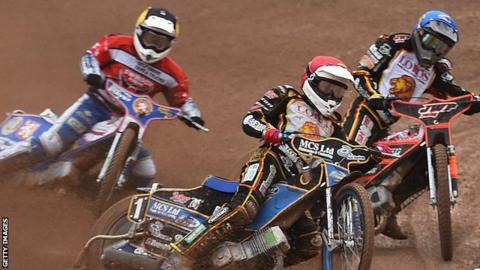 Leicester Lions' future has been secured following financial problems.
The British Speedway Promoters' Association, whose chairman Keith Chapman has been involved in negotiations to keep the club going, say an agreement has been reached.
It has also been announced that a 15-year lease has been signed for the team's Beaumont Park venue.
"Hopefully this is a new start for the club and it will have a good future," Chapman told BBC Radio Leicester.
"Further meetings are now necessary to establish the management structure of the club, a racenight for the 2017 season and other arrangements," said a Leicester Speedway statement.