Danny Phillips: King's Lynn Young Stars rider breaks back and femur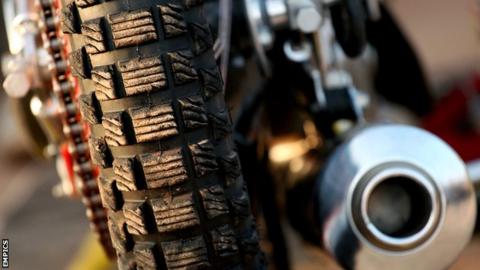 A speedway rider had broken his back and femur in a race on Sunday.
Danny Phillips was captaining for King's Lynn Young Stars at Mildenhall when he crashed coming off a bend, going underneath the air fence and colliding with the back barrier.
The 20-year-old was taken away by air ambulance as King's Lynn lost the meeting 63-27.
Mildenhall said they took an impromptu collection for the Air Ambulance after the crash, which raised £645.