Sport editors defend BBC Sports Personality nominations
Last updated on .From the section Sports Personality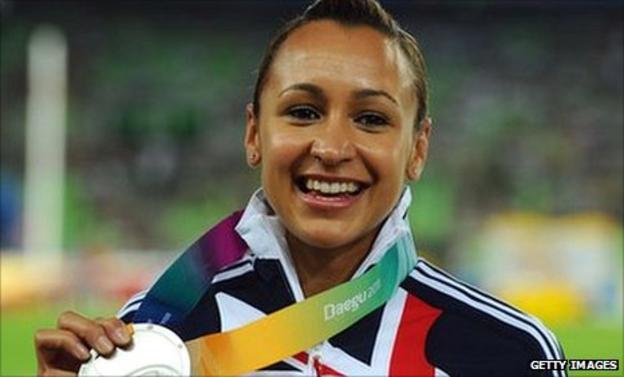 Sport editors have defended their nominations for the BBC's Sports Personality of the Year award following the publication of an all-male shortlist.
"If we're going on the best performances of the last 12 months, they happened to be by male sports people," said Matt Gatward of the Independent.
David Gurney of Metro, whose entire sports desk had been part of the nomination process, said the result was an anomaly.
"We've had women on all our previous efforts," he told BBC Sport. "It's just by a quirk there weren't any this year."
Gurney said Metro had always consulted their whole sports team when forming their list of top 10 sports stars, which this year matched the final shortlist exactly.
"We started doing it that way about four years ago, the first time we were asked," he said. "We've been doing it that way ever since. We poll the whole of the sports desk, then I collate the results and produce our top 10 from that."
Both Gurney and Gatward believe British women have had limited success this year, with the better achievements coming in lower-profile events.
"It's a combination of the two really. I don't think it's been a particularly wonderful year for women in sport," said Gatward.
"Somebody capturing the imagination, like Amy Williams last year, didn't really happen this year. The more outstanding candidates in the shortlist just happened to be men.
"Obviously you tend to pick more of the high-profile sports because they're the ones that capture the imagination."
Gurney added: "If we had a male swimming champion - and we have had in the past - would he get any more votes than Adlington just because he's a man?
"Is it not that it's the sport, not the competitor that's the issue here? It's because it is swimming or - in the case of Sarah Stevenson - it is taekwondo.
"That's a fantastic story, a magnificent achievement in the most difficult of circumstances. But it's in taekwondo. If a man had done the same as she's done, I don't think he'd have made the list."
Both Gatward and Gurney said they had resisted the urge to ensure that at least one woman athlete made the list.
"I'm sure some people would have thought 'I've got nine men, let's find a woman because we've got to have one in the list'. That wasn't my way of thinking," said Gatward.
"I wanted to be sure we had the 10 best candidates, regardless of sex.
"I think it's a very strong list in nine of the 10 cases, but I agree it doesn't look good as a perception," he continued. "But I don't think there's a particular flaw in the system.
"In an Olympic year, when the profile of those sports is as high as it can be, then Rebecca Adlingto will be on the list if she wins gold.
"Likewise with Jessica Ennis. I'm sure if she comes anywhere near the top of her event, or wins gold, she'll win Sports Personality."
Dominic Smith, editor of Nuts magazine, issued a statement after their participation in the poll was criticised in some media outlets.
"As in previous years, we put forward a list of the 10 sports stars who we felt had excelled that year - and were of interest to our demographic," it read.
"We believe that the sports personalities we shortlisted have excelled themselves this year and deserve their place. With 2012 due to be dominated by an Olympics in Britain, I imagine our list next year will look very, very different."
Zoo magazine, whose inclusion was also singled out for criticism in the press, declined to comment on their nominations.