Nicola Adams to help select 2013 Unsung Hero Award winners
Last updated on .From the section Sports Personality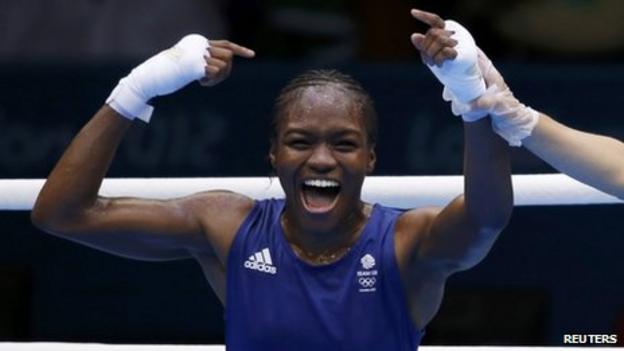 The winner of this year's BBC Sports Personality of the Year Unsung Hero Award will be chosen by a panel including Olympic gold medallist Nicola Adams.
This year, the awards ceremony will be held at the Leeds first direct Arena, in Adams's home city, in front of an estimated 12,000 capacity crowd.
Celebrating its 10th anniversary in 2013, the Unsung Hero award recognises remarkable achievements of people from across the UK.
From disability sport to swimming, boxing to basketball, Unsung Hero winners all have one thing in common: the passion and commitment to inspire others to enjoy sport in their communities and make it accessible to all. In many cases, their clubs - and even their buildings - would not exist were it not for their hard work.
Panels will meet in all of the BBC's nations and English regions and a winner from each will be chosen - 15 in total.
The overall winner will come from those selected by the panel, including Adams, and will be announced on the BBC Sports Personality of the Year programme on Sunday, 15 December.
Nominations for the 2013 awards have now closed. Regional winners will be announced and published by the respective BBC services from mid-November.
If you have been inspired and want to get involved grassroots sport in your community, developing the champions of the future, there is lots of information on our Get Inspired pages.