BBC Sports Personality of the Year: Glasgow to host 2014 show
Last updated on .From the section Sports Personality
The 2014 BBC Sports Personality of the Year is to be held in Glasgow on Sunday, 14 December.
The star-studded event will take place at The SSE Hydro in front of an estimated 12,000 capacity crowd and will be shown live on BBC One.
Public tickets for the event go on sale at the end of October.
It will help mark the culmination of a year in which Glasgow hosts the Commonwealth Games and golf's Ryder Cup takes place in Gleneagles.
Andy Murray, last year's winner, is keen to be a part of the show.
"I might make a few changes to my training," said the Glasgow-born tennis star, who is usually based in Miami ahead of the Australian Open in January.
"I may be going to Australia a little bit earlier next year, so I'll maybe come back for SPOTY
"You don't often get that many great athletes in one space at one time, that's what makes the evening so special.
"To have it in Glasgow, they'll put on a good show and the crowd will love it."
The event, which was devised by Sir Paul Fox in 1954, has moved from city to city since 2006, taking in Birmingham, Liverpool, Sheffield, Salford and London before last year's trip to Leeds.
Another former winner, Sir Chris Hoy, is delighted that Scotland will act as host for the first time.
"It's fantastic news it's coming to Glasgow," said the six-time Olympic gold medal-winning cyclist, a native of Edinburgh. "Over the years, it's grown and grown and grown. Now it's a massive event.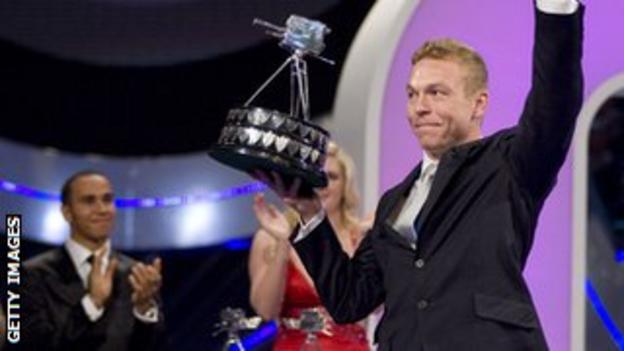 "When you walk into the arena, it's like a sporting event in its own right."
He added: "The Glaswegians will put on a great show, like they will do for the Commonwealth Games, as they are passionate people. Hopefully, if I get a ticket as I won't be nominated any more, it will be fantastic."
This year promises to be another busy one for sport.
The Winter Olympics and Six Nations have already taken place, but there is the Fifa World Cup, Commonwealth Games and Ryder Cup to come, as well as annual staples such as Wimbledon and The Open Championship.
Barbara Slater, director of BBC Sport, said: "As hosts of this year's Commonwealth Games, it's fitting that Glasgow rounds off what will be a spectacular year of sport by staging BBC Sports Personality of the Year.
"This show will be something very special; marking the successes of those who've excelled in their chosen sport in 2014 and welcoming back those who have made history thanks to their previous achievements.
"Plans are now well under way for this year's Sports Personality and I am already looking forward to it."
Full information is available at bbc.co.uk/sportspersonality and @BBCSPOTY. Tickets will go on sale at the end of October.