Squash to change image in bid for place at Olympics
Last updated on .From the section Squash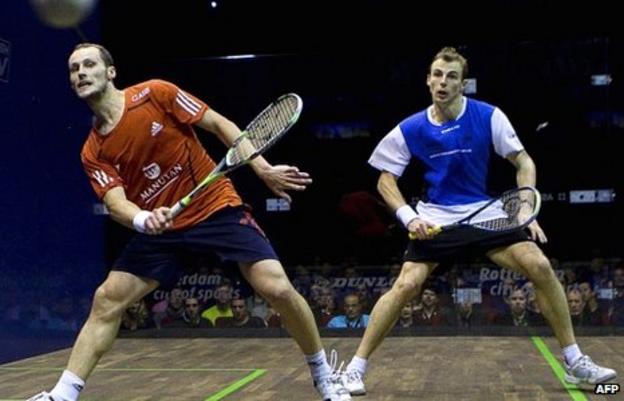 A campaign has been unveiled to make squash television-friendly in the hope of it being part of the 2020 Olympics.
World Squash Federation president N Ramachandran said: "You have to be TV friendly. We were an old model that needed to be renovated.
"We want to be Olympic sport - it's the pinnacle for every player and the only multi-sport event we are not part of."
Changes will include a new scoring system, extra referees, video replays inside venues and glass floors.
Previous attempts to make squash an Olympic sport failed with the International Olympic Committee, which expressed concern at difficulties televising the sport.
"We are in the Commonwealth Games, the Pan-American Games, the Asia Games but there were issues for the IOC," Ramachandran admitted. "The first was that TV viewers could not see the ball but that has been overcome with new high definition cameras even if the ball is hit very hard.
"The second concerned arguments between referee and players - we now have a system with three referees and arguments have practically vanished.
"Finally there was scoring system which has also been changed, and players can now take points even on opponents' serve."