World Series Squash finals: Nick Matthew & Laura Massaro lose
Last updated on .From the section Squash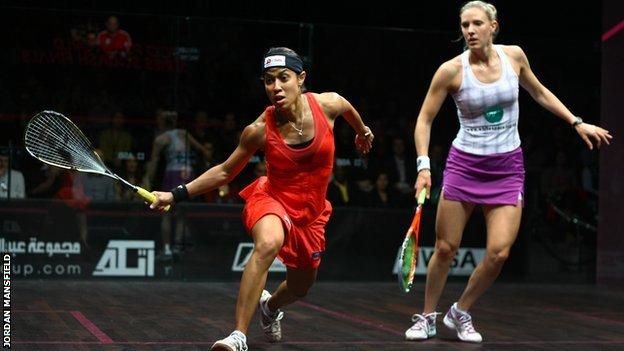 England's Nick Matthew and Laura Massaro were both beaten as Amr Shabana and Nicol David retained their titles at the World Series Squash Finals.
Malaysia's world number one David beat Massaro 11-3 11-2 11-9 to win the women's title in impressive fashion.
Matthew won the first game of the men's final but then Egypt's Shabana, 33, dominated to clinch an 4-11 11-2 11-4 11-7 victory at London's Queen's Club.
"This is an amazing feeling. I love this tournament," said Shabana.
"I have been here for more than 10 years and they've perfected it."
Former world number one Matthew, 32, paid tribute to Shabana's display during their 57-minute match.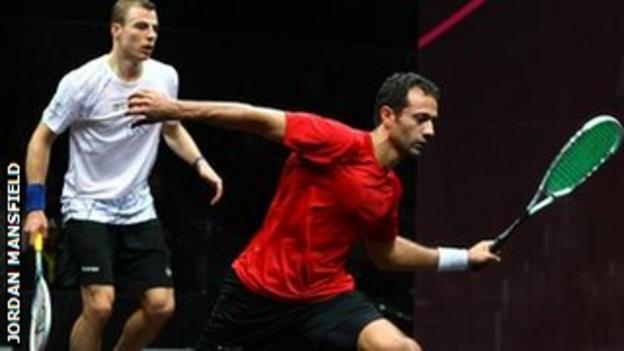 He said: "I didn't play badly at all, he was just too good for me but I think he would have been too good for most people.
"I tried to get my game in gear but he just wouldn't let me. In the end it was a steam train."
David, world number one for seven years, started superbly and won the first two games in 15 minutes.
Massaro led 8-6 in third, but the 29-year-old Malaysian raised her game to seal an emphatic victory and a second successive win in a final against Massaro.
"It really means a lot to me to start 2013 with a good win," said David. "It didn't feel like a 3-0 love match because it was such a good match.
"Knowing she was in front of her home fans I knew I had to start strongly and not let her feed off the crowd."
Massaro was disappointed but said she would leave Queen's Club in a positive frame of mind.
"I'd say this week has been 80% positive and the key is to take the good from that and learn from the 20% that wasn't so good," she said.