Madeline Perry secures Texas Open success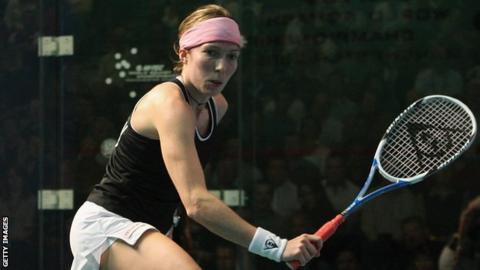 Madeline Perry has won the Texas Open after a five-game victory over Natalie Grinham in the final.
The Banbridge women took her 11th WSA World Tour title with a 9-11, 11-8, 8-11, 11-5, 11-6 win against the Dutch player in Dallas.
Perry progressed to the decider thanks to victories over Latasha Khan, Rachel Grinham and top-seed Joelle King.
She is the latest player on the tour to secure back-to-back titles following her Irish Open victory last month.
The world number 11 clinched a fifth Irish Open title in Dublin by beating Guyana's Nicolette Fernandes in the final .