Guernsey's Chris Simpson wins inaugural Jersey Classic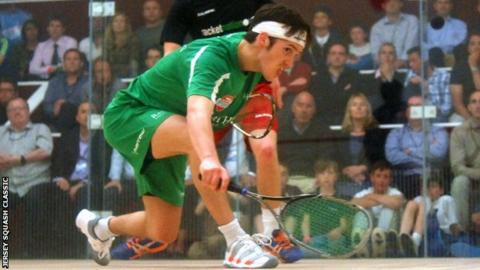 Guernsey's Chris Simpson won the inaugural Jersey Classic squash event.
The world number 26 and top seed managed to overcome England's number three seed Charles Sharpes 11-2, 11-6, 11-6 in the final.
"It was a physically hard match, and I was getting a bit edgy in the third," Simpson said after the victory.
"I'm glad I managed to pull clear and at the end I think he started to feel the tough matches he'd had earlier on," he added.