Squash players to earn equal prize money at National Championships
Last updated on .From the section Squash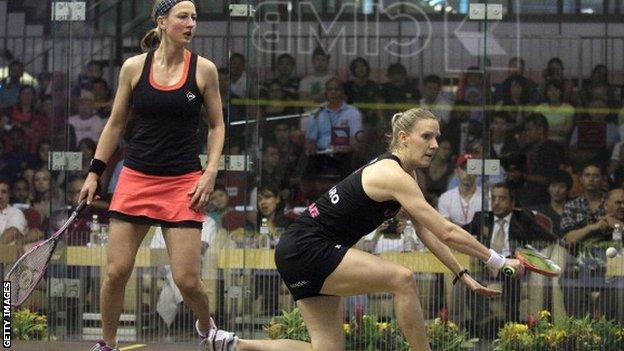 Men and women will earn equal prize money at next week's 2014 National Squash Championships in Manchester.
The total prize money for the championships, which will be held from 10-16 February, is £22,800.
Jim Lord, England Squash & Racketball's operations director, said: "We're determined to play our part in raising the profile of the women's tour."
World number one Nick Matthew and British Open champion Laura Massaro will be competing in Manchester.