Prize money survey: Squash to merge in bid for equality
Last updated on .From the section Squash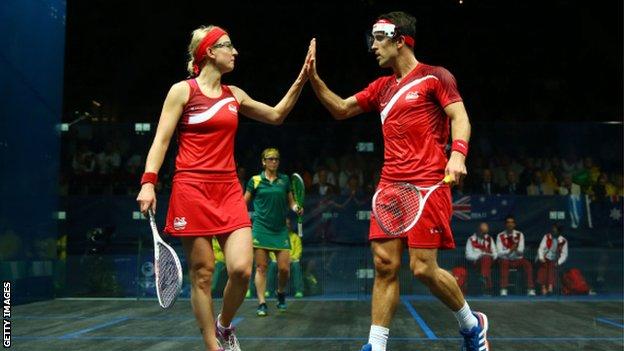 The world governing bodies of men's and women's squash are to merge in a bid to address the disparity in prize money between the sexes.
The Professional Squash Association (PSA) and Women's Squash Association (WSA) will be merged on 1 January.
"As a small sport looking to grow, it was an obvious choice for us to do," said PSA chief executive Alex Gough.
The merger, which has been voted for by both male and female players, would see the WSA disbanded on 31 December 2014.
2013 World Championships prize money

Winner
Prize money
Men's

Nick Matthew (Eng)

£28,600

Women's

Laura Massaro (Eng)

£12,300
"Conversations between the two tours started a few years ago when we were working towards the bid to make squash an Olympic sport for 2020," Gough told BBC Sport.
"Our ambitions are to drive the sport forward as a whole, increasing the total prize money available for both men and women in squash and in doing so delivering increased opportunities for women to earn the same financial rewards."
Parity in prize money was introduced to the US Open event in 2013.
But at the 2013 World Championships men's winner Nick Matthew received £16,300 more than women's champion Laura Massaro.
"The men's World Championship is over double any of our other events in terms of sponsorship," Guest added.
"What we need to do is make the women's game more commercial, as is the case in tennis, where the women's game is equally commercial to the men's.
"The more the PSA can invest in the PR and communications of the women's tour, those commercial values will catch up quite quickly, particularly when we have the likes of Nicol David, who is an absolute superstar in Asia.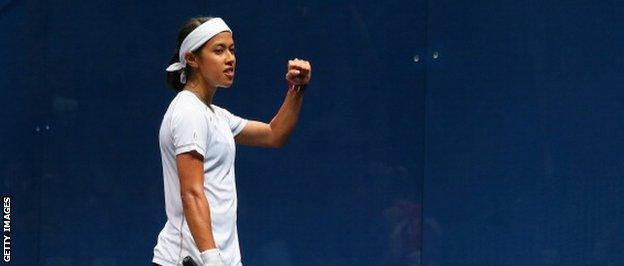 "A merger can help us accelerate the work we do."
Laura Massaro told BBC Radio 5 live: "In the future we're looking to work together, deliver a better package to sponsors and the media.
"Hopefully we'll be able to go forward with something that's a little bit better, and work together with these sponsors to get equality."