Guernsey Squash Association plan new £1.5m centre
Last updated on .From the section Squash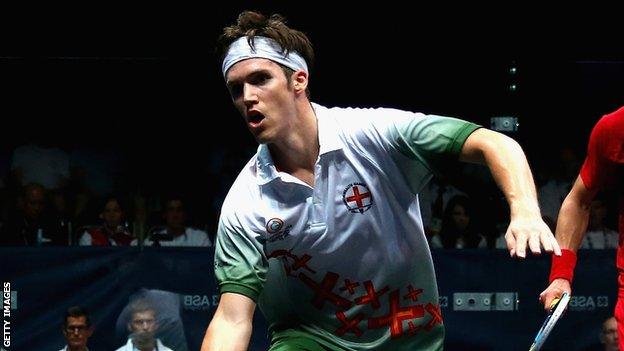 Guernsey's Squash Association is planning a £1.5m squash facility at the island's indoor cricket centre.
The four-court facility would be a home for the island association and allow Guernsey to host professional events.
"It's still at the discussion stage at the moment," said Martin Watts, director of Guernsey Squash.
"We've got an investor that's put a lot of money towards it. We are looking for a few more people to put money into the project," he told BBC Radio Guernsey.
At present, most of Guernsey's squash takes place at the island's Beau Sejour leisure centre.
"We're looking for it to be the home of squash," added Watts.
"That's nothing against Beau Sejour, we'll still do our normal programme at Beau Sejour, but what we're looking for is to have somewhere we can call home, and look to build on our bigger events.
"We could then look to get a PSA (Professional Squash Association) event and hopefully get Chris Simpson (Guernsey's world number 23 squash player) involved in that."
Watts continued: "It's not a cheap venture, but I think it's something that's really important to our sport.
"We look at other sports and maybe we've fallen behind those sports a little bit as they've got a centre that they can call home and a base for their sport."