Guernsey's Chris Simpson 'fed up' of drawing 'freakish' Nick Matthew
Last updated on .From the section Squash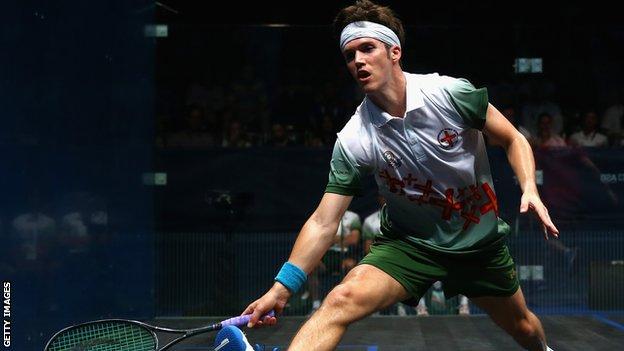 Guernsey's Chris Simpson says he is "fed up" of being drawn against world number two Nick Matthew in tournaments.
"It seems like I'm getting him and the other top four players more often than I should statistically," Simpson said.
"I'm going to take that into account in the future and try and choose a few more of the mid-level tournaments."
Simpson, ranked 23 in the world, faced Matthew in the Commonwealth Games, US Open and British Championships last season.
He has had success against the bigger names previously, beating four-time world champion Amr Shabana in April.
"It's not that I don't like the challenge, but I'm getting a bit fed up of it to be honest," added Simpson to BBC Radio Guernsey.
"At the mid-level tournaments I'm not going to come up against the top four players, so if I play well I know I can win them.
"I think what Nick's doing is special, it's not be done before, and to be at two in the world aged 35 is a bit freakish."