Nick Matthew wins Canary Wharf Classic for record sixth time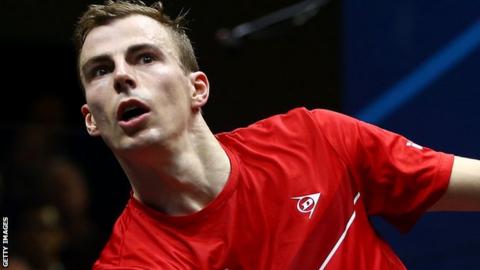 Three-time squash world champion Nick Matthew has won a record sixth Canary Wharf Classic title in London.
Englishman Matthew, 36, beat 22-year-old Fares Dessouky of Egypt 3-1 to claim his 35th PSA World Tour title.
The world number four donated his prize money to Sumner Malik, an 11-year-old English squash player who has been diagnosed with a brain tumour.
"We're fortunate to do what we do for a living and we take it for granted at times," Matthew told the PSA website.
"I don't want any thanks or personal gain for doing it - it's about raising awareness for him and it's the least that I can do."