BBC Sport - P3: Measurement with Max and Harvey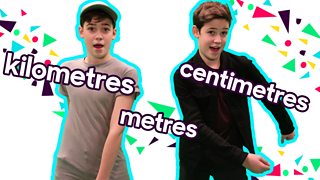 P3: Measurement with Max and Harvey
Let Max and Harvey get your P3 class to their feet and learning all about measurements. The song and movement routine covers which unit of measurement to use for lengths, volume, mass and time.
The Brain Booster routines can be performed in a limited space, and encourage learning through curriculum-linked topics. This video can be used as an introduction to the topic or as a recap.
Check out this Bitesize Primary guide to capacity.