Liam Tancock highly focused for World Championships
Last updated on .From the section Swimming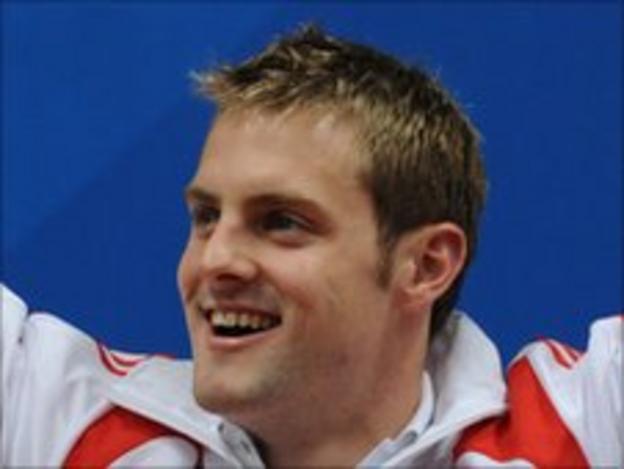 Devon's Liam Tancock says he must guard against complacency as he prepares for July's World Championships in Shanghai.
The 26-year-old has been dominant in the 50m backstroke ever since breaking the world record at the 2009 World Championships in Rome.
"Shanghai is going to be very tough, if it wasn't tough it wouldn't be called the Worlds," he told BBC Sport.
"But I'm a racer and I've come out on top before so there's no reason why I can't do it again."
He continued: "I'm just going to go in there, give it my best and see what happens.
Tancock warmed up for next month's meet by easing to victory over 50m at the ASA National Championships in Sheffield, where he recorded a time of 25.05, over a second behind his 2009 world record of 24.04.
The Exeter-born swimmer said: "My thoughts are now towards Shanghai and being the best that I can there, so all of these little race practice things get me in good stead.
"Everything's gone to plan, I'm really enjoying it and I love swimming.
"I've got a great group behind me, a great support staff and I can't ask for much more really.
"It's been an exciting couple of years for me, I've really enjoyed it, there's been a few crazy competitions and a few cool competitions but I've loved the journey and it's going well."
Although the 50m backstroke is not an Olympic event, Tancock is touted as one of the favourites for the 100m backstroke, an event where he is third fastest in the world in 2011, behind Japan's Ryosuke Ire and France's Camille Lacourt.
He said: "My main focus in training is the 100m back, it's the Olympic event and that's going to be the main target next year.
"I'm practicing for everything that I do, but the 100m is the main focus and I just want to get out there and race, put myself under pressure and enjoy it."