Georgia Davies upset to miss backstroke final
Last updated on .From the section Swimming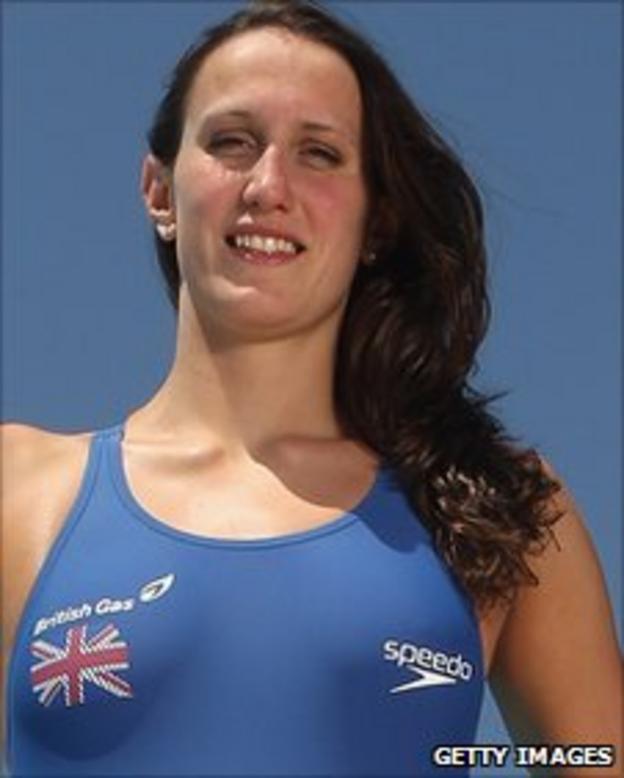 Georgia Davies has admitted she was "gutted" to miss the National Championships 100m backstroke final as the Welsh swimmer missed the call.
But Davies failed to report to the pre-race call room in time.
Davies told her Twitter page: "Completely gutted that I didn't get to swim tonight in the 100bk final. Was 30 seconds late for the call room."
Lizzie Simmonds went on to be a clear winner in the 100m backstroke final to qualify for the World Championships in Shanghai in July.
Swansea swimmer Davies, however, made amends for her 100m backstroke disappointment as the 20-year-old was fastest qualifier for Wednesday night's 50m final.
Davies added on Twitter: "Good heat swim in my 50back.
"28.36 [secs], only .03 [secs] off my best!"