World Championships: Chris Walker-Hebborn has podium desire
Last updated on .From the section Swimming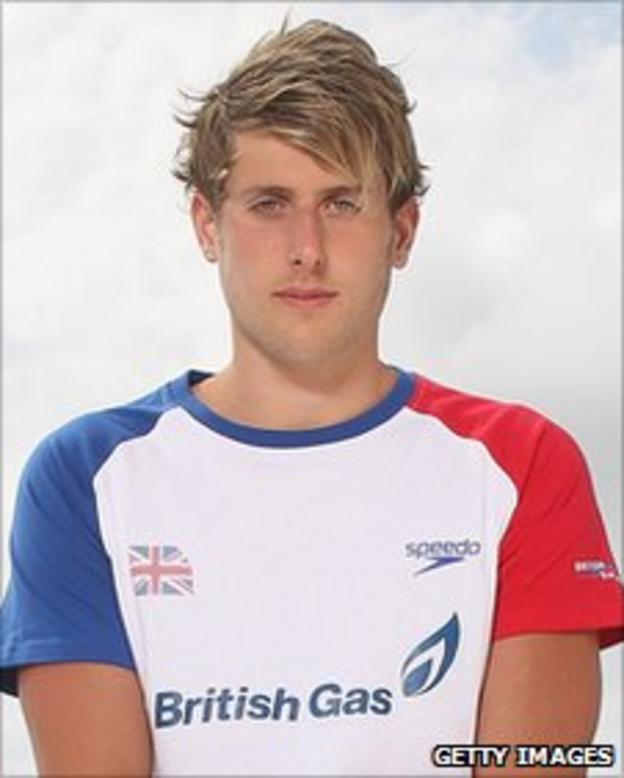 Chris Walker-Hebborn has insisted a podium finish at this month's World Championships in Shanghai is a realistic aim.
The 21-year-old, from Bury St Edmunds, will be among the field for the 200m backstroke in China.
He told BBC Radio Suffolk: "I would like to make a final but the possibilities are endless, who knows what might happen.
"I would love to make the podium, and I'm not ruling it out."
Walker-Hebborn, who will also swim in the 100m backstroke, added: "But there is some serious competition, let's just see what happens on the day.
"Also a personal best in the 100m back would be great, I think I have a sub-54 seconds in me."
The Olympic hopeful took gold in both events at this year's ASA National Championships in Sheffield last month, but did not have to contend with Liam Tancock and James Goddard, the British number ones in the 100m and 200m backstroke respectively.
However, the results, which included a personal best of 54.47 seconds in the 100m, did secure his place in Shanghai and the opportunity to build on his 9th-placed finish recorded two years ago at the Worlds.
"The ASA championships were a good confidence boost for me, my goal in Shanghai is to improve on my 2009 result," he added.
"Come Shanghai, I will be racing the likes of James Goddard and Liam Tancock who obviously were not there at the ASA Championships.
"The 200m is my biggest event and I'll be looking to do everything I can to come away with the best result possible, beating James or not."
Following Shanghai Walker-Hebborn will be looking to secure Olympic qualification, something the Ellesmere Titans team member is a favourite to do.
"The Olympics is the big one next year, and nothing is for definite, we all still have to go to the Olympic trials in March to secure our place on the team," he explained.
"Things are looking good for me, so by the time March comes around, everything will be in place and I'll be ready to give it everything."