David Davies set for Olympic qualification bid in 10km
Last updated on .From the section Swimming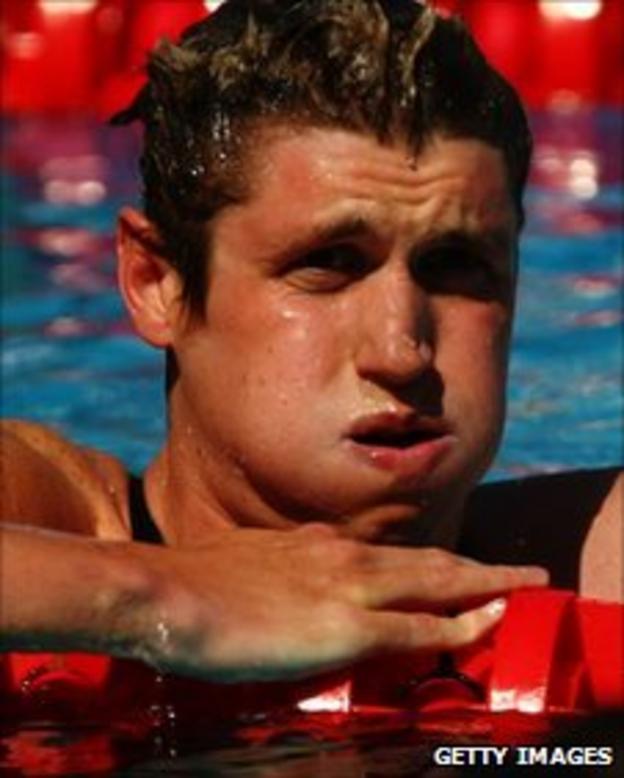 David Davies says he is motivated to make the Olympic 10km open water event after no British men qualified for the event at the World Chapionships.
Welshman Davies is confident he can swim in two Olympic events - the open water and 1,500 metres.
Cardiff's Tom Allen finished 26th and Daniel Fogg 15th in the 10km meaning both missed out on 2012 qualification.
"I'm not saying I'm definitely back in but it's not as bad as I thought it would be," said Davies
"I thought the guys would be in the top 10 [in Shanghai] if I'm honest.
"I have to use it as a motivational tool to try and get back in the selectors' minds to put me in the second qualifier which is next May.
"And knowing now that possibly that I could do both - the open water and 1,500 - which what I've always wanted to do."
It is a turnaround in fortunes for Davies who considered quitting swimming because of the fatigue problems that forced him to withdraw from the World Championships.
The double Olympic medallist - he won a silver medal in the open water event in Beijing in 2008 - is taking a six-week break from the sport after medical advice and will not compete in the 1,500 metres freestyle in Shanghai.