Irish swimmers struggle on day six in Shanghai.
Last updated on .From the section Swimming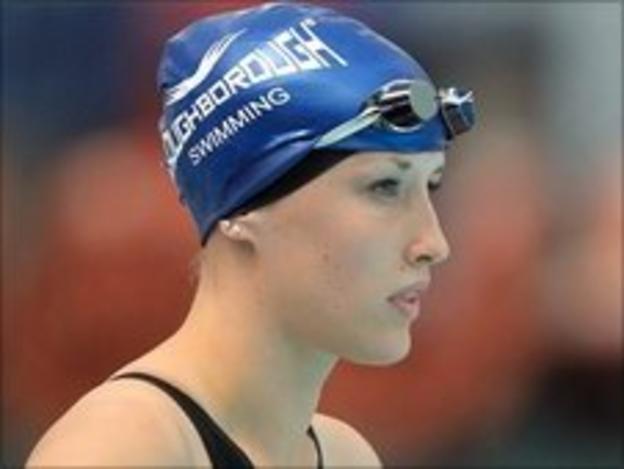 Ireland's swimmers struggled on day six of the World Championships in Shanghai.
Melanie Nocher was 23rd in the 200m backstroke heats in 2:13.39 which was 1.5 seconds outsider her personal best.
The team's main medal hope Grainne Murphy had a disappointing swim in the 800m freestyle as she finished 17th in 8:35.17 - 10 seconds outside her PB set at last year's European Championships.
Barry Murphy was 35th in the 50m freestyle heats in 22.96 which was almost a second outside his PB.
On Thursday, Ireland's 4x200m freestyle women's relay team set a new national senior record as they finished 16th overall.
Sycerika McMahon, Melanie Nocher, Clare Dawson and Grainne Murphy recorded a time of 8:07.66, an improvement of just under two seconds from the previous senior best set in 2007.
The top 12 qualified for the Olympics.
Four additional teams will be selected by FINA, the world governing body for swimming, in the coming year, on the basis of the fastest times achieved before 1 June 2012.
That puts the Irish in the running for a relay place at the London Games.