Silver surfers take to the waves to make Big Splash
By Livvy Barber & Harriet Webb
Big Splash
Last updated on .From the section Swimming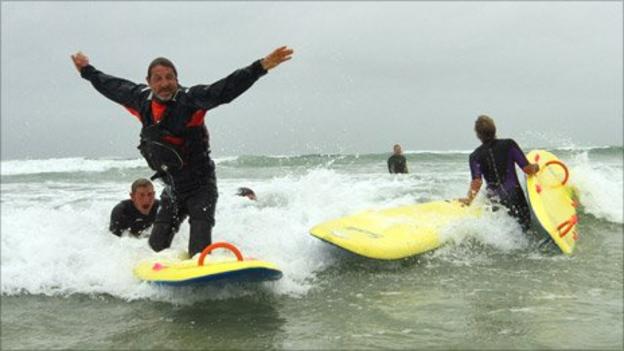 Swimming has long been seen as a sport for people of all ages - but with an ageing population seeking new ways of keeping fit and healthy there has been a surge in people over 50 taking up surfing in Britain.
Think surfing and images of tanned-teens with sun bleached hair spring to mind but visit beaches all over Britain and you might be surprised to see a slightly more mature group of 'boarders' catching the morning wave.
By 2012, it is expected 41% of the population in Britain will be over 50. According to the Active People Survey 40% of these men and women are physically inactive.
But at groups all over the country, such as Newcastle's Silver Surfers - a surf club for the over 50s, people are revelling in the fun and health benefits water sports can bring.
Like swimming, surfing is an accessible form of exercise and can be done by anyone regardless of their age, weight, background or ability, alone or with their family and friends.
A group of water sport fanatics told the Big Splash how taking to the water has helped to keep them young.
RICH EMERSON
Many men and women returning from the fronts face personal and mental struggles, but as one British man has found, the sea can be a sanctuary.
Rich Emerson, a combat veteran, suffers with PTSD (post traumatic stress disorder) and started Surf Action with friend and surf partner Russ Pierre, to help others like himself.
Surf Action is a social enterprise specialising in surf therapy for injured or mentally scarred former servicemen.
Russ explains how surfing takes you away from the barriers of daily life.
He said: "Surfing is not a cure but a focus, a passion and an activity that requires determination, perseverance and above all the aspiration to succeed.
"However, forgetting all that, it is fun, it makes you smile.
"I think there are enough opportunities, we're an island, it just takes a bit of get up and go. We lack a bit of motivation but it's so rewarding."
CLIFF COX
With extraordinary added benefits for body and mind, Cliff Cox, former two-times English Masters Champion turned surf instructor, credits his wellbeing to surfing, delighting in the way it keeps him young at 50.
Cliff explained: "Being out in the ocean frees up all the emotion, you go home a happy camper at the end of the day.
"Surfing is amazing both mentally and physically - being out in the water you feel free, it's a good bit of escapism.
"I definitely think surfing and swimming go hand in hand, it really helps your swimming ability and confidence in the water."
SYDNEY MARKS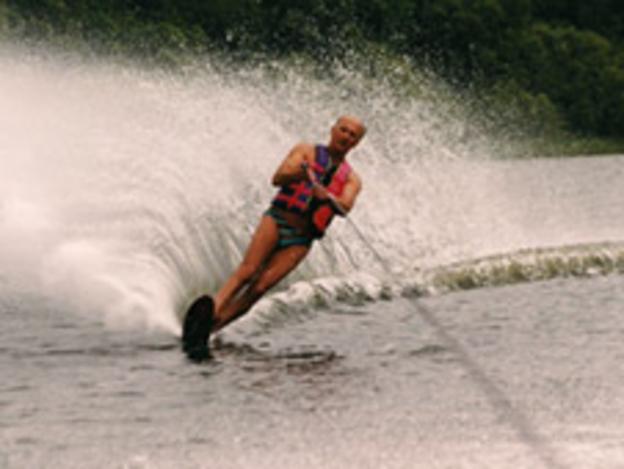 Sydney Marks who turns 80 in November is a firm believer that anyone can be involved in anything on the water. He proves this theory by still water skiing once a week at Action Watersports in Kent.
Sydney said: "Over the years I have been under a bit of pressure, but on the water you forget everything.
"We go on the lake for the day with the kids with a bit of food and let the world pass you by.
"I may have a little less stamina and strength and be a little more cautious but you do it within your limits."