Ian Thorpe makes international comeback at World Cup
Last updated on .From the section Swimming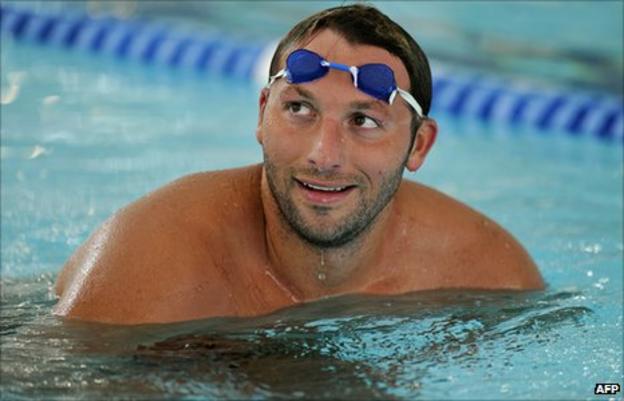 Five-time Olympic gold medallist Ian Thorpe will compete in his first international meeting since 2006 when he swims at the World Cup in November.
He has been named in Australia's squad of 26 for the Asian legs of the World Cup in Singapore, Beijing and Tokyo.
"I'm excited about being part of an Australian team again," he said.
After winning three golds at the Athens Olympics in 2004 Thorpe took a year away from the sport and, after withdrawing from the 2006 Commonwealth Games because of illness, announced his retirement in November that year.
In his comeback the 6ft 5in Thorpe, who takes a size 17 shoe, is thought to be targeting the 100 and 200m freestyles and relays.
"The reality for me is I'm now at the next stage of my preparation and getting ready to race competitively, and I'm really looking forward to catching up with everyone in Singapore," he said.
Libby Trickett, a gold medallist at the Athens and Beijing Olympics, also returns after a two-year absence.