Olympic medallist Cassie Patten retires from swimming
Last updated on .From the section Swimming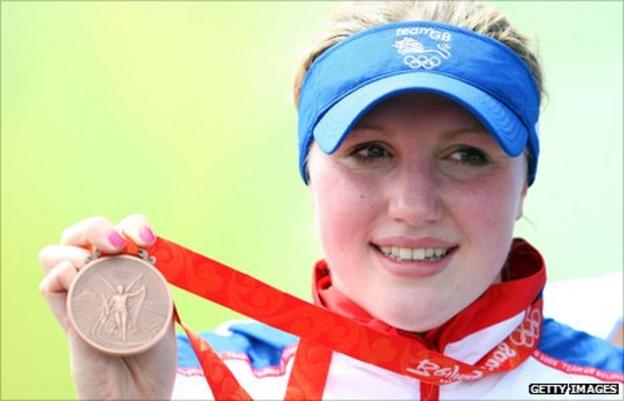 Olympic bronze medal winning swimmer Cassie Patten has announced her retirement from the sport.
"After a battle with a shoulder injury which is not getting any better, I have made the decision that I'm retiring from swimming," she tweeted.
Patten failed to qualify for the London 2012 10km race after Keri-Anne Payne took gold at the World Championships.
"I want to thank every swimmer I've ever trained with or raced against and every coach for the last 14 years of my life, I've loved swimming," she added.
"It's been a real struggle since April, but injury happens when you're an athlete," she added.
The Stockport Metro swimmer also made the final of the 800m freestyle at the Beijing games where Rebecca Adlington took gold.
Patten won a silver in the 10km open water swim in the 2007 World Championships.
She took bronze in the 1500m freestyle in this year's British Championships and has previously won medals in the 800m and 400m freestyle and 200m butterfly.
But Payne's victory in the World Championships in Shanghai this summer meant that Patten had to finish in the top 10 in order to also make London 2012.
She finished a disappointing 21st meaning she could not swim in the event at next year's Olympics.