British swimmer Keri-Anne Payne awarded Fina Open Water award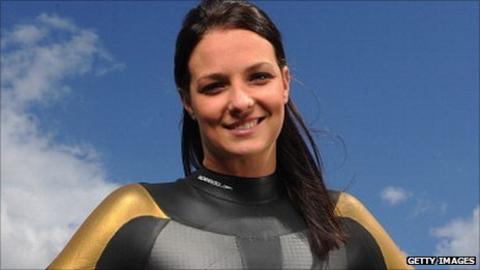 World champion swimmer Keri-Anne Payne has been named the Fina Athlete of the Year for women's Open Water.
In 2011, Payne won the 10km Open Water world title, for the second time, becoming the first British athlete to confirm qualification for the 2012 Olympic Games.
"I have been tremendously lucky with my achievements and it is a great honour to be recognised," Payne said.
"To have met the Olympics qualification criteria was the icing on the cake."
Payne won silver in the the 10km open water event at the 2008 Beijing Olympics and also competed in the 200m and 400m individual medley.
"I am now in hard training as my attention has turned fully onto the Games next year," she added.
Meanwhile, Germany's Thomas Lurz won the male open water swimmer of the year title.